In the past, stadiums and giant arenas were mostly reserved for rock bands, rappers, orchestras, and popular artists. However, after a short time, the popularity of electronic music and DJs found a way to become a part of these scenes, earning the respect and attention that many major bands and artists have received for decades.
As electronic music has grown, millions of fans around the world have traveled to local nightclubs, festivals and arenas to listen to their favorite DJs. However, if you are new to the electronic music dance scene, there may be some terms that may confuse you, such as when flyers have the words "Live Set" or "DJ Set". What do they mean and what is their difference?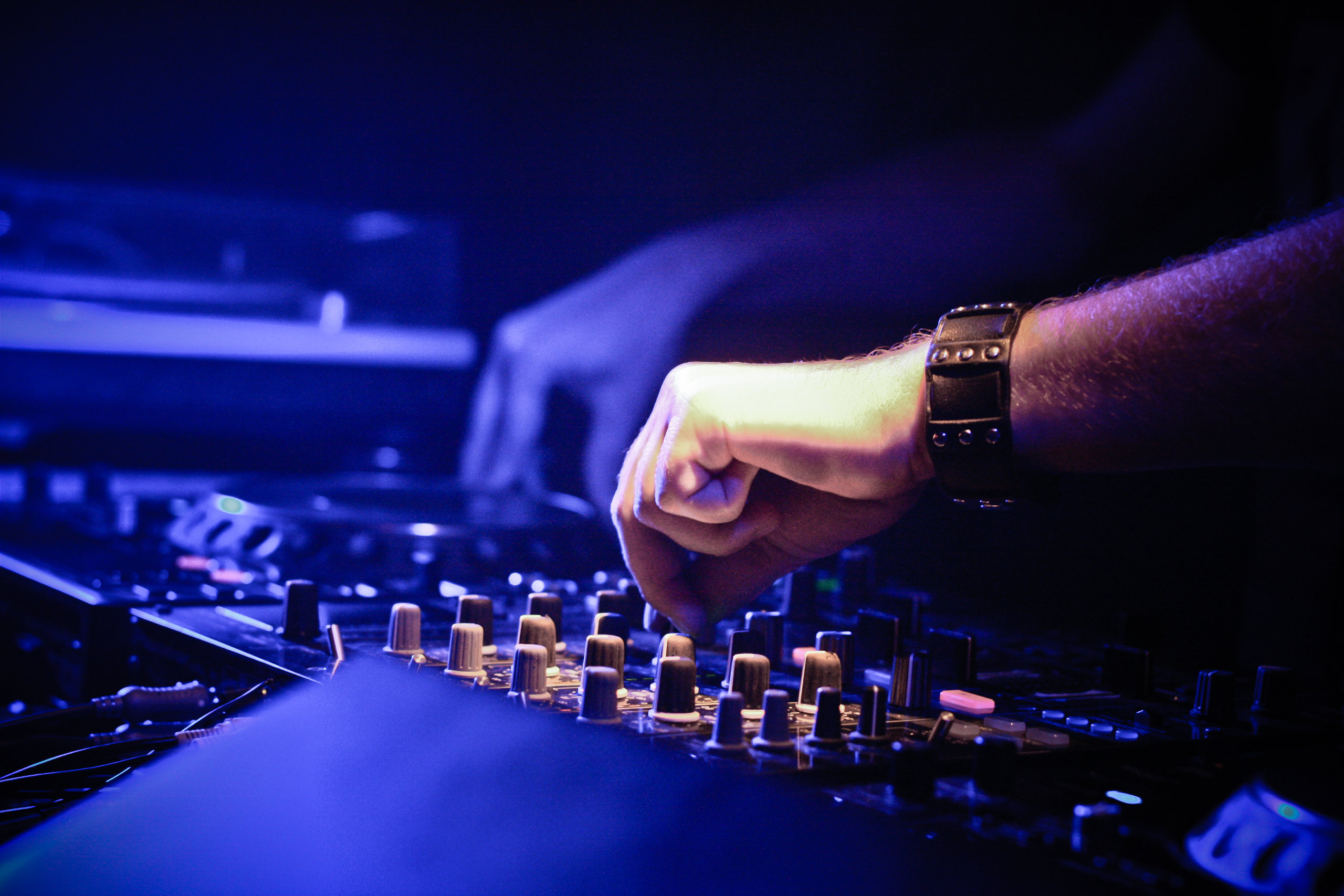 The definition of DJ'ing means mixing tracks one after the other harmoniously and smoothly to create a long set of music, the purpose of which is to entertain the audience. What does a DJ do in general? Play songs from CD, vinyl or computer with smooth transitions and mixing.
Live Set
When you attend live concerts, you know exactly what to expect. You expect to see a band with instruments in hand playing their music on stage. When a DJ plays live improv, he is not just DJing and mixing tracks, he is actively creating new music on the fly using a combination of software and hardware that varies from act to act. Some live performances may include real instruments including:
guitars;
drums;
horns;
stringed instruments such as the violin.
The live set is usually performed for EDM (Electronic Dance Music) and includes various techniques and equipment.
We can say that a DJ produces his own music with the help of effects, drumsticks, software like Ableton that allows you to cast loops and sync everything to a fixed tempo.
This is a special talent, and not all DJs can perform in this direction. Imagine a DJ booth with four large CD players, a laptop, two turntables and effects processors. However, talented DJs impress every piece of this equipment to create a captivating harmonious blend. In short, they add "live" elements to their set.
A Live Set can also be more complex than a DJ set as it requires additional skills. For example, the use of instruments, synthesis or software in real time. In addition to training and experience, playing live on stage in front of a crowd is more demanding on the artist, both physically and mentally.
What you hear on the other end is something you've never done before but makes you dance all night!
DJ set
During the performance, the DJ plays and mixes pre-recorded music, whether digital or vinyl. The tracks he or she plays may include his or her own work and will most likely include tracks from other artists as long as they are musically compatible with sound reproduction and the overall set. A true DJ is a track selector with an incredible ability to create a journey by combining and mixing tracks in a unique and fresh way, serving the crowd's reaction as the deciding point for each of his choices.
The number of DJs far outnumbers live performances, simply because most artists are not classically trained, have not learned to accept live musical processes in their performances, or are simply unwilling to do so. It's more than likely that your local club or bar DJ is just playing live music, mixing pre-recorded tracks and basing their selection on the mood and reaction of the crowd.
Thus, the term "DJ Set" refers to the mixing of pre-recorded tracks on CD players or computer software without any other external sources.
Basically, there is no difference in music quality between a DJ Set and a Live Set. By definition, a Live Set simply includes live elements of music production during performance. Whether you're attending a Live Set or a DJ Set, one thing's for sure, an artist must engage an audience along the way with a carefully crafted selection of music, whether they've played live or not. Now, the next time you see a "DJ Set" or "Live Set" ad, you'll know what it means.
If you are interested not only in terminology and the concept of DJing, then you are welcome to the 4Club online store. Here you will find all the necessary equipment for the realization of your musical activity.
What is a DJ set?
You can buy lighting and musical equipment in our 4Club online store. We offer our customers comfortable service, a flexible and convenient payment system, as well as a bonus program for regular customers.
Our couriers will ensure timely delivery to any region of the country. When ordering goods from us, you get not only high-quality equipment, but also a reliable partner in the Ukrainian market of musical and lighting equipment.