Music is an art form that has a special effect on the human psyche. Some musical compositions heal the soul and body of a person, while others destroy. Everyone has known this for a long time. Music has always played a big role in people's lives. People have created and continue to create various musical instruments, melodies, lyrics. This type of creativity inspires a person to exploits and accomplishments. The frequency of sound, the strength of vibrations is able to restore DNA, energy and mental health of people. And at the same time have the opposite effect on all living things, distort the internal structures and balance of human energy. Musical vibrations, reaching deep-lying tissues, massage the internal organs and stimulate blood circulation in them, affect the bone structure and the body as a whole.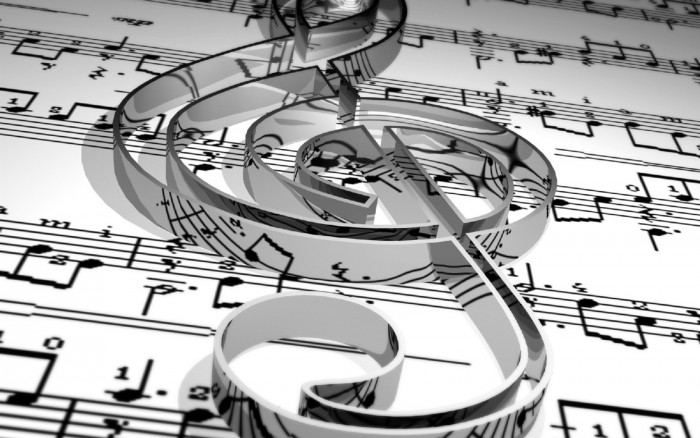 There are many genres of music:
1. Pop music – in creating a pop-composition, it is the presence of the most simple and memorable melody, building on the principle of a verse-chorus, and in sounding, rhythm and a human voice are brought to the fore. The purpose for which pop music is created is purely entertainment.
2. Rock music is a sphere of experiments, expression of one's own thoughts, revolutionary judgments. The problems of the texts are quite broad: the social, political and religious structure of society, personal problems and experiences. The performance instrument is an electric guitar and an expressive guitar solo. The rhythm section is heavy, and the musical pattern is often complicated. Not only powerful vocals are welcome, but also mastery of the technique of splitting, screaming, growling and all kinds of growls.
3. Jazz music based on African motifs brought to the United States from West Africa by black slaves. Over the century of its existence, the direction has changed significantly, but what remains unchanged is the passion for improvisation, free rhythm and the widespread use of wind instruments.
4. Electronic music – electronic direction in music today occupies one of the leading positions. Here, bets are made not on live instruments, but on electronic synthesizers and computer sound emulators.
Music therapy is a psychotherapeutic method that uses music as a remedy.
One of the first people who claimed the significant influence of music on the mental and physical state of a person was the Greek scientist and philosopher Pythagoras. As can be seen from the work of Iamblichus "On the Pythagorean Life", if someone "listens to beautiful rhythms and songs, then such a person begins his musical education with melodies and rhythms, from which human morals and passions are cured and the initial harmony of spiritual forces is established."
It has been shown that music actively affects the functions of all vital physiological systems, the intensity of various physiological processes, respiration and the cardiovascular system, blood circulation, and even leads to certain hormonal and biochemical changes.
There are three main forms of music therapy: receptive, active, integrative:
1. Receptive music therapy (passive) is different in that the patient during the music therapy session does not take an active part in it, taking the position of a simple listener. He is offered to listen to various musical compositions or to listen to various sounds that correspond to his state of mental health and the stage of treatment.
2. Active methods of music therapy are based on active work with musical material: instrumental playing, singing.
3. Integrative music therapy, along with music, uses the possibilities of other types of art: drawing to music, musical outdoor games, pantomime, plastic dramatization to music, creating poems, drawings, stories after listening to music, and other creative forms.
In Russia, music therapy was recognized by the Ministry of Health as an official method of treatment in 2003. And at the Gnessin Music Academy, a department of musical rehabilitation was created. The Department of Music Therapy and Rehabilitation successfully operates in the Russian Academy of Medical Sciences.
Relieve nervous tension, relaxation, sedation
Bizet "Pastoral", "Old Song", Leclerc "Sonata in C", part 3, Fauré "Elegy", Saint-Saens "Swan", Gluck "Melody" from the opera "Orpheus and Eurydice", Lay "Love Story" , Lennon "Yesterday", Glazunov "Intermission" from the ballet "Raymonda", Tchaikovsky "Barcarolle", Shostakovich "Romance" from the film "The Gadfly".
For general peace, satisfaction
Beethoven "Symphony 6", part 2, Brahms "Lullaby", Schubert "Ave Maria", Chopin "Nocturne", "Lullaby", "Barcarolla", "Fantasy Impromptu", Liszt "Consolation", "Nocturne", Tchaikovsky" Nocturne", Mozart "Little Night Serenade", Symphony No. 40.
Treat depression
Schubert "Ave Maria", Handel's aria from the cantata "Te Deum", Fauré "Lullaby", Dvorak "Slavic Dance 2", Tchaikovsky "Autumn Song".
Reduce anxiety, increase self-confidence
Strauss "Waltzes", Chopin "Mazurka, "Preludes", Rubinstein "Melodies".
Reducing frustration, irritability, awakening a sense of belonging to the beautiful world of nature
Beethoven "Moonlight Sonata", "Symphony in A Minor", Bach "Cantata 2", Tchaikovsky "Sentimental Waltz".
Treatment of hypertension. Reducing tension in relationships with others
Bartók Piano Sonata, 'Quartet 5', Bruckner 'Mass in A Minor', Bach 'Concerto in D Minor' for Violin, 'Cantata 21'.
Relieve tension headaches, combat migraines
Liszt "Hungarian Rhapsody 1", Mozart "Don Giovanni", Khachaturian "Suite Masquerade", Beethoven "Fidelio".
For sleep, lullabies
Mozart – Fleece "Sleep, my joy, sleep", Dunayevsky – Lebedev-Kumach "Sleep comes to the threshold", Ostrovsky – Petrov "A cricket sings behind the stove".
Contribute to the rapid assimilation of information and affect mental performance
Mozart, all works.
For concentration, better concentration
Schumann "Dreams", Debussy "Moonlight".
Stimulate creativity
Khachaturian "Saber Dance", Dunayevsky march of their film "Circus", Ravel "Bolero".
Tone up, energize
Monti "Czardas", Sarasete "Navarra", Tchaikovsky's "Waltz" from "Serenade for String Orchestra".
To raise the general vitality, improve mood, well-being, activity
Beethoven "Egmond Overture", Tchaikovsky "Sixth Symphony", 3rd movement. Chopin "Prelude 1, opus 28", Liszt "Hungarian Rhapsody 2".