The sensations of listening to live music and sound recording are completely different, and many note that at a real concert, even music that previously did not bring any pleasure begins to be liked. What about live music in a restaurant? Why is she needed? And is there any difference in the premises of an institution with live music, with those where sound recording plays?
Why relaxing in a restaurant with live music is better
If we look at this issue in the most successful restaurants around the world, everyone enjoys live music, and they do it successfully. What is their secret? Why does live music influence the development of the institution so much?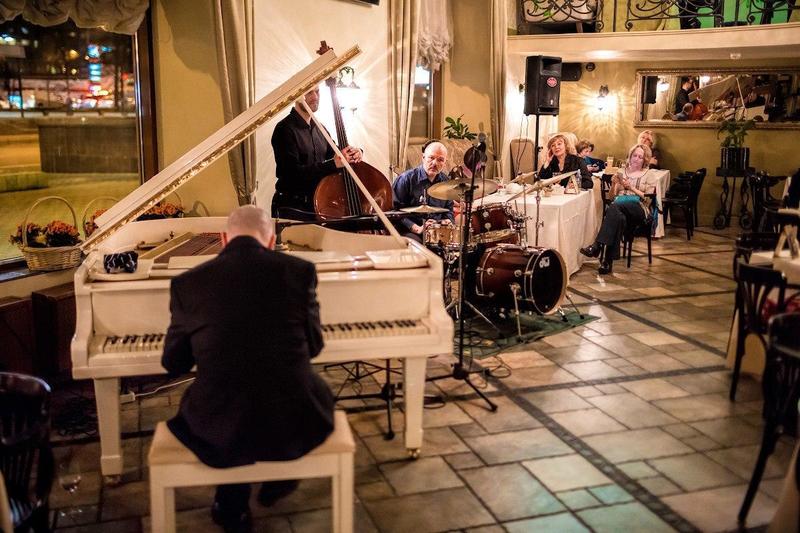 1. Musical accompaniment increases appetite and helps the digestive system. This has been known for centuries, from the time of kings and emperors, whose meals were always accompanied by music.
2. Music helps to create the right atmosphere, set a person to rest, helps a person to relax. This, again, affects appetite, makes a person linger in an institution (if he likes it here, he will definitely stay longer), and accordingly makes him order something else.
3. Especially if the institution is visited by a large company, you can not do without dancing! Having a good time, active physical activity in the form of dancing also affects the feeling of hunger, and makes you order an additional dish. Accordingly, the profit of the institution increases.
4. If a restaurant can afford the performance of a good musical group, then this is a prestigious and status institution. A cheap rundown bar can't afford that, can it? And the reputation of the restaurant directly affects its popularity.
All these benefits of live music in a restaurant are exclusively for its owners. And what about the visitors themselves? Why is it more pleasant to visit establishments with a good evening program?
1. Eating with music has a better effect on metabolism. Everyone knows that you need to eat slowly, and pleasant and calm live music contributes to this.
2. It gives both moral and physical pleasure. Enjoying pleasant motives in a pleasant environment and eating your favorite dish is always a pleasure. So you can have a good rest and relax after a hard day's work.
Do you have to pay extra for live music?
Yes, as you know, going to restaurants with live music is much more expensive. What is the reason for this difference? Do you really have to pay for the performance of musicians? Yes, in some establishments, the cost of dishes is affected precisely by the fact that live music plays in the establishment. Sometimes you have to pay the required amount at the entrance to the establishments. But why do they charge money for it?
1. This money goes to the fees of the musicians. No one will perform for free, especially if the chosen musical group has some kind of popularity.
Important! Live music is really expensive. This service proves the respectability and class of the institution. Many well-known pop singers began their careers with performances in restaurants.
2. The amount includes logistics and equipment cost. Musicians often use instruments provided by the restaurant itself, and in order for the sound to be good, the condition and quality of musical instruments must be constantly monitored. If the musicians use their own instruments, then the restaurant has to pay to transport the equipment.
As a result, we see that the owners themselves invest well in ensuring that good music plays within the walls of their establishment. With margins, they simply compensate for their costs, and, of course, they want to get at least some profit for their efforts.
But after researching the pages of the Internet, we noticed a strange trend. Many do not agree to pay extra just because of the poor quality of the music itself. Indeed, especially in young establishments, inexperienced and inept musicians can perform, because of which you just want to run away from the restaurant. In order not to get into such a trouble, we recommend that you simply familiarize yourself with the evening program in advance, and then visiting the institution will be as pleasant as possible.
Finally
A restaurant with live music is a place where you can relax both soul and body. A pleasant melody will help you tune in to the right thoughts, relax after a hard day and just enjoy the evening.